Investors & Media
Green Plains Inc. (NASDAQ: GPRE) was formed in 2004 as an ethanol producer and is headquartered in Omaha, Nebraska.
Today, we are a leading biorefining company that develops and utilizes technologies to process annually renewable crops into sustainable, value-added ingredients. Through leading-edge biological, enzymatic and mechanical processes, we maximize the potential of these resources, which has led to a growing portfolio of value-added ingredients. We are committed to serving as true stewards of the environment, thinking in new ways to make an increasingly positive impact on the future.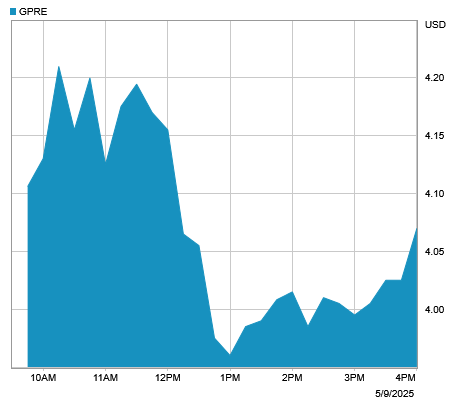 Data Provided by Refinitiv. Minimum 15 minutes delayed.
Green Plains is a global leader in leveraging innovative technologies to make essential ingredients the world needs.
Learn more about Green Plains